Memorize Anything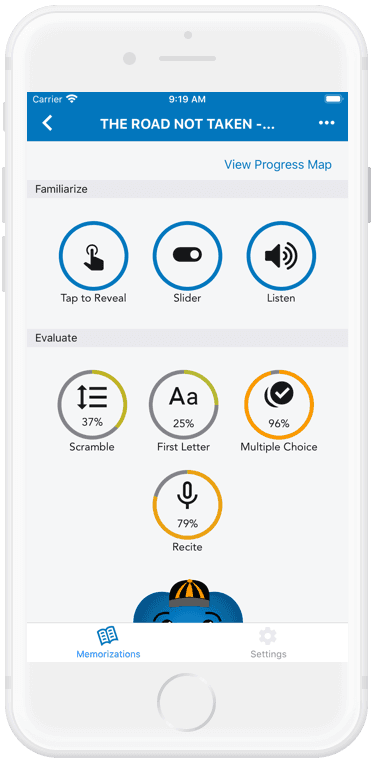 Memorize Anything

Have to memorize a speech, poem, lyrics or scripture? Have a Spanish test coming up? Memorize By Heart is a tool used by professionals that uses memorization techniques for a faster and longer lasting memory.

Apple Store

Play Store
How Do I Memorize By Heart?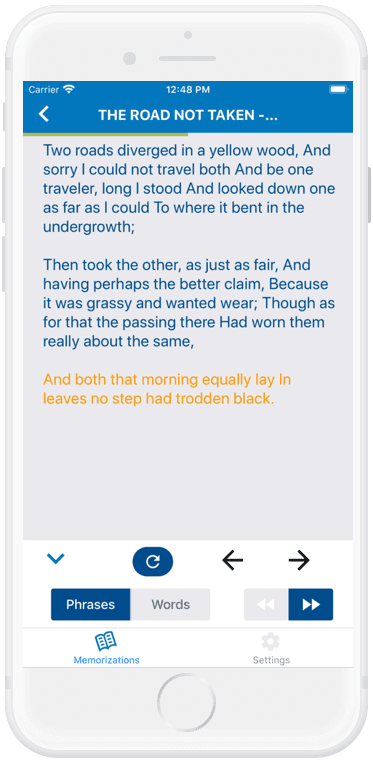 Go at your own pace as you tap to reveal a section at a time
Our approach to memorization is psychologically based
Memorize any text through repeated exposure and selective removal of letters and words. Then practice what you've learned by reciting back or typing it out
Unlimited Memorizations (premium)
Create as many memorizations as you'd like. We include hundreds of popular text for free for you to download or you can write/copy and paste any text.
Supports Multiple Languages
Trying to learn Spanish? No hay problema! French giving you a hard time? Tu peux le faire! You can choose between dozens of different languages to memorize and recite back
Versitile Utility Tool
Great for anything you need to remember; speeches, poems, lyrics, sonnets, scripture verses, school work, language learning, medical terms, quotes, aphorisms, etc.